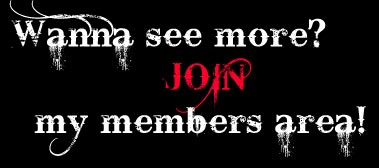 CREDIT CARD:
JOIN THROUGH VEROTEL
(VISA, MASTERCARD, ETC.)
MEMBERS
Copyright © 2004 CCBILL, LLC.


I also accept money orders, certified checks, western union, money gram, travel checks send it payable to:

Monica Martin
300 E. Oakland Park Blvd. #165
Oakland Park, FL 33334 US
Join my members area for:
-->thousands of pics in hundreds of galleries
-->hundreds of sizzling hot clips of my posing, flexing, pumping my roCk hard and strong body, pushing cars, pole dancing, etc.
-->access to my members only webcam shows, that I will also record for in case you missed it, so I also have:
-->an archive with recorded clips of the members webcam shows
Memberships:
$29.95/30days, non recurring
$24.95/30days, recurring

Join for longer to save money on your monthly costs!
Member Support:
Joined Trough Verotel:
-->click here<--
Member Support:
Joined Trough CCBill:
-->click here<--